Towing socks for plastic pipes and cabels. No Dig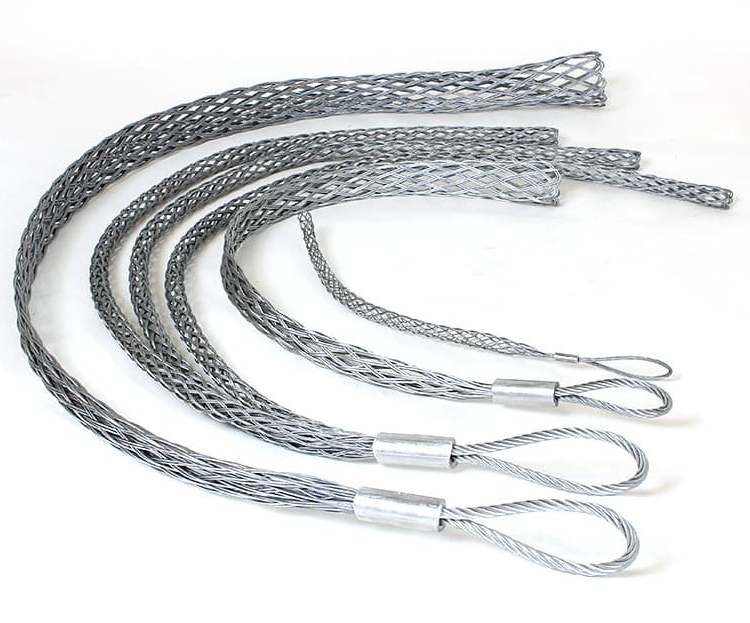 Pull socks / Cable socks can be with either single or double eye, depending on the available anchor points. They work with the principle 'the harder you pull, the tighter the grip gets.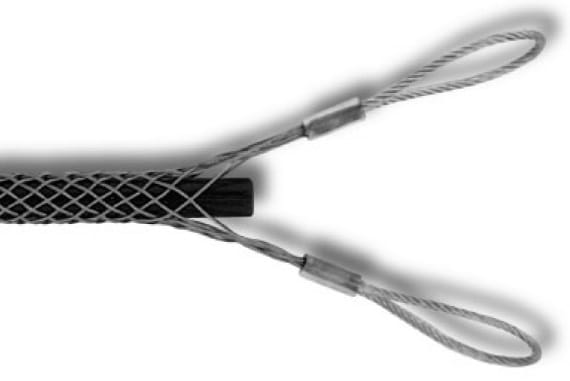 Normally, single-eye pull socks are used for plastic pipes. Socks with double eyes are usually only used where there is to be pulled in the middle of the pipe or where there are plugs or fittings on the end in which no pulling is allowed.
| | | |
| --- | --- | --- |
| Size | Weave | Break tons (1 T = 10kN) |
| 10-13mm | Single | 0.75T |
| 13-19mm | Single | 1.0T |
| 19-25mm | Single | 2.5T |
| 25-38mm | Single | 3.5T |
| 38-50mm | Double | 5.0T |
| 50-63mm | Double | 5.0T |
| 63-89mm | Double | 6.0T |
| 89-115mm | Double | 7.0T |