Welding Mirror - Heating elements for Butt Welding
Heating elements - Welding mirrors for plastic welding - Hot Plate Welding
We supply welding mirrors with open / close function for welding jacket on pre-insulated pipes.
Heating plates are adapted to the customer's production.
-
Larger welding mirrors manufactured by Holm & Holm, made with several heating zones for accurate temperature control.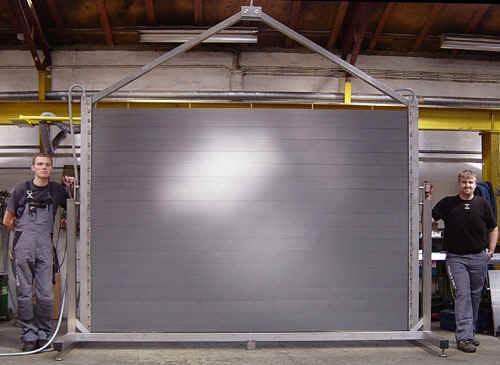 Two of our "spruce-grown blacksmiths", Michael and Kenneth, with custom-made welding mirrors.