Omron E5CN temperature controller
Omron – Calibrating the difference of the set temperature of Omron E5CN temperature controller and the actual temperature of the heating element.
There will normally be a difference in temperature between the regulator and the heating plate, depending on the particular. a. the location of the sensor.
Hot plate should not touch a vice or a steel table, as excessive heat will be transferred there.
Set the green number with up / down keys to the desired welding temperature.
Wait for the red and green figures show immediately.
Dimensions with external thermometer temperature of the welding mirror. The temperature will typically be lower than the set, bl. Secondly due to cooling from the surroundings.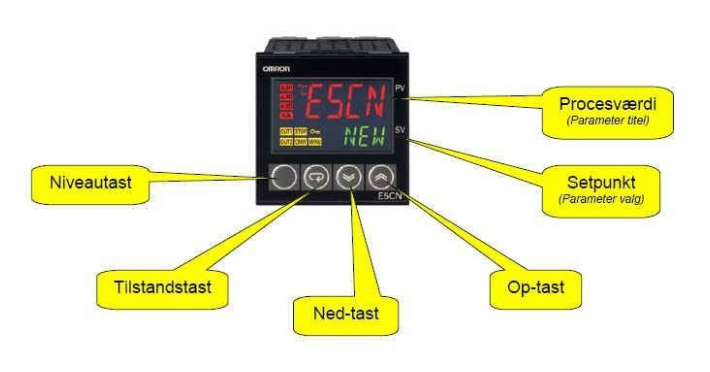 Example of change.
Regulator is in the green figures set to 220 ° C, but external thermometer shows that only 210 ° C.
Press button level (less than 1 sec.)
Press the Mode button until the red figures: CNS
Use the up / down keys to change the green numbers to -10
Press button level (less than 1 sec.)
There should now be consistent with the temperature and the external instrument.